Gifft
---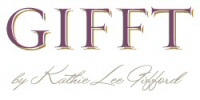 "Slow down, savor your blessings, enjoy your family and friends, and give thanks for the harvest of life.Enjoy this moment. It's a Gifft."
GIFFT Wines is a partnership between Kathie Lee Gifford and Scheid Family Wines. The wines are 100% Estate Grown from Scheid's vineyards in Monterey County, California.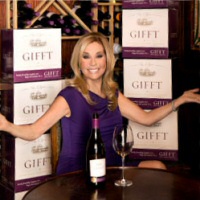 Founded in 1972, Scheid Family Wines is a family-owned company with ten estate vineyards located along a 70-mile spread of the Salinas Valley. Kathie Lee Gifford is the co-host of the fourth hour of NBC's "Today" and a well-known wine lover. Introduced through a mutual acquaintance, Kathie and the Scheid's hit it off and decided to form a partnership to craft GIFFT wines. Kathie Lee's goal – to offer ultra-premium wines at an affordable price – was perfectly suited to the Monterey growing region and Scheid's strengths. The GIFFT team decided to launch the brand with a 2012 Chardonnay, a varietal that is practically synonymous with the Monterey appellation, and a 2011 Red Blend that uses an intriguing assortment of red varietals from Scheid's southern Monterey County vineyards.
The GIFFT name derives from Kathie Lee Gifford's last name and her belief that friendship, love and laughter are gifts to be cherished. The classically-styled package depicts Kathie Lee's favorite place to enjoy wine with friends – her garden gazebo at her home – and features a consumer-friendly screwcap closure.
---
Featured Wines: